"Increasing competitive advantage through communication and teamwork"
Employees that perform only at an acceptable level leave inefficiencies in the business. Learn how to create a team that moves beyond 'good enough' to highly efficient and cohesive.
Overview
Through this 24-hours of course content, employees will be armed with the skills to communicate and work as an effective team. The team will learn real communication skills utilizing training from Lucy Freedman's Smart Work: A Syntax Guide to Influence. Teamwork is the ultimate competitive advantage, because it is both so powerful and rare. The training will arm participants with the tools to build a team, utilizing HR principles of performance management, team psychology, and emotional intelligence. At the end you have a team functioning and thinking at a higher level. Training content will be held in-person, with the option of moving to online at the employer's request.
Hours
24 hours of transformative course content is split into 12 classes of 2 hours each.
Workshop can be scheduled as:
• Monthly
• Bi-weekly
• Weekly
Objectives
The full course will provide team members with tools, understanding, and practical skills to communicate effectively and to contribute to the team. Through the sessions, team members will reach a common understanding of what it means to be a team and because the workshop is so practical, will also make substantial progress towards becoming a more cohesive team. Through awareness of themselves and the team, the team will learn effective customer service skills.
Assessment/Evaluations
Ongoing participation and willingness to adapt to course content. Each session has workshop activities which ensure the employees are learning and demonstrating their knowledge.
Homework application of content after each session
Each session includes a presentation on learnings and application of knowledge
Session #12 deliverable, demonstrate communication and teamwork principles to problem solve and create deliverable agreed upon by employer
COSTS

| | | |
| --- | --- | --- |
| Options | 6-10 employees | >10 employees |
| Course Content (24 hours group classroom instruction) | $2,000 each | $1,800 each |
| Course Content Plus (12 hours of one on one instruction) | $4,000 each | $3,500 each |
Your Instructors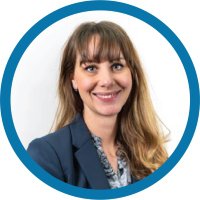 Kate Miller, BMGT, CPHR

Kate Miller is Avail CPA's Human Resources Consultant who helps businesses with solutions to their employee-related pain points. Through focusing on HR best practices, compliance with HR laws & standards, and developing effective teams, employers are able to see higher job satisfaction, effective teams, and higher productivity. By investing in their employees through training, employers see real results and positive culture change.  
Kate holds the Chartered Professional in Human Resources (CPHR) designation and is a member of CPHR Alberta. She is a proud alumnus of the University of Lethbridge majoring in Human Resources and Labour Relations with a minor in Corporate Social Responsibility and Co-op Designation.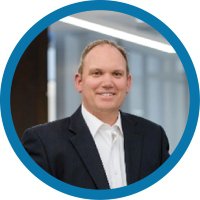 Richard Haynes, MBA, CPC, ACC

Richard Haynes is the founder of Empower Potential Coaching.  He is a Certified Professional Coach with multiple coaching certifications.  He loves people development and helping others to learn how and what they need to do to achieve their potential, especially when it comes to principles that develop skillsets and sustainable job practices.
Richard is a member of the International Coach Federation (ICF) and has had his ACC certification since 2015.  He completed his MBA in 2011 from Royal Roads University and is a true life long learner always looking for ways to serve and help others develop their skillset.
Workshop Outline
Session/Hours

Learning Objective

1.
2 hours
Setting the stage
• The importance of vulnerability and introspection in a team environment
• Introducing stages of team psychology
• Thinking fast and slow: system 1 and 2 (Syntax Guide)
2.
2 hours

Team Style Audit
• Participants learn their own team styles first, and then learn to recognize the behavioral differences in others. Awareness of their own and other people's behavioral tendencies provide the basic foundation for improved communication.
• Activity to increase awareness, understanding, and develop trust
• Learning the difference in predictability trust and vulnerable trust

3.
2 hours
Plan
• Goal Setting
• How and why certain techniques work
• Frames
4.
2 hours
Link
• Learn the difference of observation vs. Interpretation
• Build awareness of how much this occurs in daily life
• Learn how to connect and build rapport
• Build awareness of how and why this happens

5.
2 hours
Inform
• Learn about perceptions and how the mind works in self and others.
• Build awareness of what perceptions the student has
• Learn about limits in thoughts and speech
• Learn strategies and practice how to open limits and reduce resistance
6.
2 hours
Team Problem Solving & Conflict
• The team will learn that teams that trust one another will disagree with, challenge and question one another to make great decisions that lead to an organization's success.
• Artificial harmony
• Emotional Intelligence (Focus & Flexibility)
7.
2 hours
Balance
• Lean the about clear communication with requests and response
• Build awareness around how this occurs for them.
• Learn strategies to practice and help grow this skill.
8.
2 hours
Learn
• Learn how to combine communication principles.
• Practice and apply these principles.
• Develop an action plan to practice and apply in needed areas for each participant.
9.
2 hours
Team Psychology
• The team will learn the stages that teams go through when working together. The team will assess what stage is their team at, and how to reach the highest level of performing.

10.
2 hours
Accountability
• The team will learn the importance of team accountability. How to hold one another accountable in order to not provoke defensiveness and deflecting. The willingness of team members to remind one another when they are not living up to the performance standards of the group as uncomfortable as it can be.

Performing
• The team will learn that teams that perform establish their own metrics for success and are committed to them.

11.
2 hours
Trust, Conflict, & Communication (Teach Feedback Sandwich Model & UCM)
• This session is to entrench concepts we have learned. The team will work to create effective habits, practicing using the tools provided to them. The exercises will develop trust, rapport, and unity. Where does conflict come from?
12.
2 hours
Bringing it all Together
• Pulling together all the concepts learn, we apply these ideas to effective Customer Service Teamwork to develop and present a deliverable as decided with the leader or team.



For more information and upcoming session dates fill out the form below.
Free Consultation
Have questions? Book a free consultation. It's really just a casual conversation where we try to learn more about you and your goals, and how we can help you achieve those.
Learn More